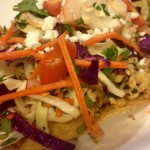 I do all the meal planning and preparation for 
www.cprguydfw.com
who is training for the Leadville 100 Trail Ultra Run
http://www.leadvilleraceseries.com/run/leadvilletrail100run/
. I am often asked what does he eat and would I please share recipes. The Turkey Tostada is great and you can make it all up ahead of time and it has other options. I usually bake off a large package of corn tortillas beginning of the week. They keep well in a zip lock and are great to have on hand for a snack especially with fresh made pico instead of jar salsa.  I usually double the ground turkey recipe to have on hand for the week. The slaw is a great option (I double it too) and full of fresh veggies and the more it sits in refrigerator the better it gets. Other options with this recipe is sub out turkey for grilled fish and serve on a soft corn tortilla along with slaw and added avocado slices and pico. You can also wrap it all up in butter lettuce and take out the tostada for lettuce wraps. Cooking healthy great meals is really simple…just by all things fresh and you be in control.
Make and bake your own tostada chips. Get a large package of corn tortillas and brush with olive oil or spray with Pam on both sides and sprinkle on a little sea salt. Bake in a hot oven 350 for 20 minutes, rotate pan and continue to bake 5-10 minutes or until crisp. Store in zip lock bag.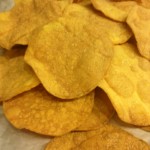 Spicy Ground Turkey
2 teaspoons chili powder
1/2 teaspoon cumin
1/4 teaspoon oregano
1 package ground turkey breast
1/2 cup chopped onion
1 garlic clove minced
1/4 cup chopped cilantro
optional:1 chopped jalapeno pepper
Place frying pan on medium high heat. Add 2 tablespoons olive oil, then add the ground turkey and onion. Cook over medium heat until the turkey is browned and onion is translucent.  Add minced garlic and the spices to the turkey mixture. Stir to mix evenly. If you have any type of beer or white wine you can add 1 cup at this point to deglaze pan or you can use water.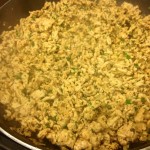 Lime-Ancho Slaw Dressing
1/2 cup fresh lime juice
2 tablespoons rice vinegar
2 tablespoons ancho chili powder
2 tablespoons honey
1/2 cup olive oil
sea salt & pepper
Whisk together lime juice, vinegar, ancho powder, and honey. Whisk in oil and season to taste with sea salt & pepper. Set aside.
For the slaw:
1/2 head green cabbage, cored and shredded
1/2 head purple cabbage, cored and shredded
1 jicama, peeled and cut into matchsticks
2 carrots, grated
1/4 cup chopped fresh cilantro
optional: 1 chopped jalapeno pepper
Combine all ingredients in a large bowl and toss together. Pour dressing over and toss to coat well. Let sit 15 minutes and toss again. Let it sit for 15 more minutes to develop flavors and toss again before serving.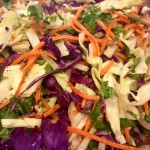 Assembly: Place tostada on plate. Add ground turkey and slaw. Can top with fresh chopped tomatoes, fresh chopped jalapenos if you like it spicy hot. If you like cheese get a good cheese and not a processed grated cheese. My local g store has a Murrays cheese shop and I usually get the Flagship Cheddar or the Asiago Pressato.
Bon Appetit